Ford Service In San Diego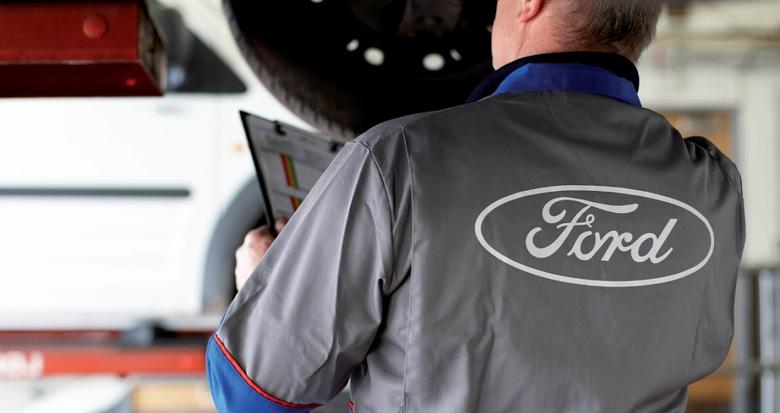 Does your vehicle need repairs - but moneys tight?

We offer Ford Service / Quick Lane Credit Card. 6 Months 0% Interest on purchases of $199.00 12 Months 0% interest on purchases of $499.00. Get $25.00 mail in rebate. See any one of our service staff for details.

You can finance your service for either 6 to 12 months, allowing you to safely maintain your vehicle without hitting your bank account all at once. No interest if paid in full within 6 months* on purchases of $199 or more within 12 months* on purchases of $499 or more. Interest will be charged to your account from the purchase date if the purchase balance is not paid in full within 6/12 months. See participating dealer for details.

Low monthly payments and receive convenient monthly statements
Auto Service - El Cajon Ford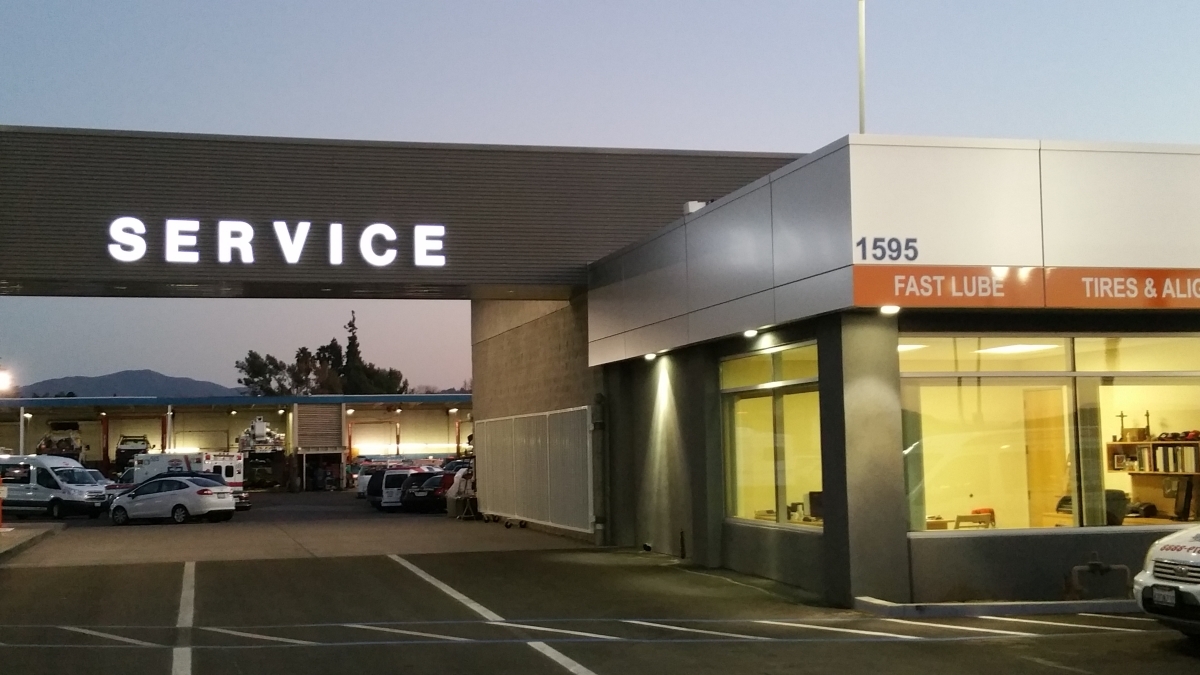 The first contact a lot of customers will have with a dealership is when it comes to buying a new or pre-owned vehicle, and the relationship between the dealer and buyer is obviously an important one. Although we'd all love our vehicles to never need any work, the simple truth is they all need to be maintained. Even the fabulous new Fords we supply here at El Cajon Ford need routine maintenance such as oil changes and tire rotations. Then there are also those wear and tear items that need replacing from time to time such as tires. So, we're aware of how important the relationship is between our service department and our customers. Come to us for your regular Ford service.
Ford Service Near San Diego
Here at El Cajon Ford, our San Diego area service center has been serving the cities of Santee, El Cajon, San Diego, La Mesa and the surrounding areas since 1976. Whether it's a routine scheduled service or an unexpected repair that needs urgent attention, El Cajon Ford should be your first choice as we've got the staff and facilities to deal with every type of auto maintenance work you can imagine. You can schedule a service appointment with us at your convenience.
Whether you're the owner of a sedan, hatch, coupe, convertible, crossover, SUV, pickup truck, van or a commercial vehicle, auto repairs are a fact of life we sometimes can't avoid. We know that not everyone has the time in their busy schedules to book an appointment in advance, drop their vehicle off with us, and come back when the work is done. So we also offer our Quick Lane Tire and Auto Center where all our services are carried out by factory-trained experts working to your schedule. You don't need an appointment and you'll get the service you need while you wait, and that even includes in the evening and at the weekend. Don't think we just work on Fords though, as our experts take care of any make or model using quality parts from trusted names and tires from all the top brands.
There are lots of routine maintenance tasks you should keep up with yourself to keep your vehicle in good order, such as topping up its fluids and checking tires pressure and wear patterns. However, no matter how self-sufficient you are, you should never neglect the manufacturer's recommended service schedule. Although most of us will need to get our vehicle serviced on an annual basis, the term can shorten considerably depending on the model, its age, and the mileage.
New vehicles used to have to come in for a check after the first 1,500 miles or so, but that's rarely the case these days. Most new Ford models will be due for their first oil change service after the first 7,500 to 10,000 miles. We recommend new vehicle owners visit us for service within the first 6,000 miles or 6 months (whichever comes first) for an oil change and tire rotation. Insuring your vehicle is running as designed is our top priority.
Sticking to the recommended service schedule isn't just vital for keeping your vehicle in top condition, it's also an investment. As well as saving you money in the long run by avoiding faults and failures that can occur through wear and tear and negligence, a full service history can be worth its weight in gold when it comes to the eventual resale value of your vehicle.
When it comes to routine maintenance, there really isn't a more important area of a vehicle and its systems that's as easy to keep on top of as your tires, but it can be amazing at times how much it can be neglected. We offer a full tire service here at El Cajon Ford, so whether it's a valve, a puncture or a whole new set you need, we've got it covered. Not only do the proper tires running at the right pressure make your vehicle drive, handle and stop properly, they can also maximize your fuel economy.
Speaking of stopping properly, if it's been a while since your brakes have been looked at or you feel they're not performing quite as well as they used to, it could be time you came in to see us for a brake service. A set of new pads can be supplied and fitted in a short space of time, it won't cost you a fortune, and new pads can make a huge difference to how quickly you can stop in an emergency. It could also be possible that your rotors need to be turned or possibly replaced. Our certified technicians can handle that with ease.
If there's a vehicle maintenance task that can't really be done too often, it has to be oil changes. The simplest and easiest way of extending the life of your vehicle is to have its oil changed on a regular basis, and it's just as important whether your vehicle is brand new or a decade old, or even older. Most people don't realize it, but getting the oil changed on a regular basis can vastly reduce the risk of a breakdown, and save the inevitable costs associated with getting it fixed. This might come as a shock to some, but it's a good idea to get an oil change as often as every 3,000 miles or every three months, whichever comes soonest. However, the things that dictate the frequency required for changing your oil are your driving habits and the driving conditions. When it comes to the most modern vehicles and normal driving, scheduling an oil change every 5,000-7,500 miles is a solid plan. The important thing to keep in mind is that an oil changes are necessary even if your vehicle is working perfectly. Remember, prevention is always better (and cheaper) than a cure.
So, for all your servicing and maintenance needs, gives a call, fill in the contact form to book an appointment through our website, or drop in to see us here at El Cajon Ford. And remember, if you haven't got time to book, you can always call or drop into our Quick Lane Center without an appointment for the best possible service right when you need it.